I have 2 new kits for you all - one called Sweet Tooth and one Called Enchanting Ella, i named this one after my Neice who loves everything PINK lol.
Hope you enjoy the kits, click on the thumbnails to see the full sized preview, the links to download them will be underneath the previews.
I have have a new tut at my msn group its called Enchanted, i used the Enchanting Ella kit.
You can get to the tut
HERE
Here are the new Freebies for you. Both are taggers sized kits.
Sweet Tooth
Download
http://www.4shared.com/file/58186496/cb1ab36e/KKS_Sweet_Tooth.html
Enchanting Ella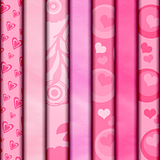 Download
http://www.4shared.com/file/58183818/dabf1d37/KKS_Enchanting_Ella.html